Meet The Young Americans Guest Creative Team
Rod Burton (he/him)
– Director (Dinner Theater 2023)
Rod Burton was in the original 60's era of The Young Americans. Rod was Milt's bad boy, troublemaker for sure – not in a harmful way – but in a way that had Milt and the chaperones on their toes. Rod never was planning on becoming a YA – he went with a friend – who was auditioning for the group and got talked into auditioning. Rod made it and his friend did not!
A week later, Rod was performing with the YAs in an NBC special with Perry Como. His next TV shows were with Tiny Tim, Loren Green, Kate Smith, Bing Crosby, Anthony Newley & Frank Sinatra. Rod performed with the cast that sang BORN FREE on the Academy Awards, did multiple ED SULLIVAN shows and recorded multiple records with the group. He toured the USA & Japan with the YAs as well.
While performing at the ROYAL BOX in New York, Rod was asked to be a backup performer for Mitzi Gaynor for 3 years. During this time, Rod's comic talent enabled him to help found the prestigious acting organization
THE GROUNDLINGS (where almost every SATURDAY NIGHT LIVE's stars got their start). Rod worked with Robin Williams and John Belushi.
Rod's talent for music allowed him to produce records for Columbia Records, as well as movies such as, BEST LITTLE WHOREHOUSE IN TEXAS, and LOOKING TO GET OUT.
Rod's love for a good joke and love for standup comedy took him to television where he got his start on THE DOM DELUISE SHOW, GIMME A BREAK, CHEERS, and DEAR JOHN. The Godfather Sitcom Television – Normal Lear was his mentor and at 100 years old – still calls Rod for a good joke!!!
Today Rod lives in a beautiful town in Ashland, Oregon, much like Harbor Springs, where he writes for many of the Shakespeare Theatre programs in Ashland. If you were to ask Rod what his favorite part of his life is now, he would tell you MENTORING students. He mentors at the AMERICAN FILM INSTITUTE and several colleges, along with consulting at DISNEY and PARAMOUNT PICTURES and other studios.
Brian Kennedy (he/him)
– Music Director (Dinner Theater 2022, 2023)
Brian P. Kennedy is thrilled to be rejoining The Young Americans after working with them briefly on their 2014 and 2015 production of Hello My Baby, in which he also wrote the arrangements and orchestrations, as well as the Music Director for the Dinner Theatre in 2022.
National Tour credits include Something Rotten, 1st National Tour, as their Music Director. He toured the 2nd National Tour as their Associate Music Supervisor. He was the Music Director on the 1st National Tour for A Bronx Tale, directed by Robert DeNiro. On their 2nd National tour, he was their Associate Music Supervisor.
On the International tour of Reanimator, The Musical, he was their Musical Director.
Erick and Abby Paul (Æ Creative)
– Choreographers (Dinner Theater 2023)
Husband and wife duo Erick and Abby Paul have spent their career touring the world as movement artists, choreographers and artistic directors. Together they founded their company Æ Creative with a mission to nurture experiences that cultivate a community of inspired artists. They have worked as creators and educators for over 15 years and are honored to bring their passion and experience to the Highlands stage!
Credits include: Samsung, Pepsico, Nike, Mini Cooper, Herbalife, Walk The Moon, Nick Cannon, Alyson Stoner, Anjelah Johnson, Todrick hall, The Legacy Tour
Abigail Rogier (she/her)
– Assistant Choreographer (Dinner Theatre 2023)
After taking a few camps, Abigail auditioned for the YAs, and moved to California to join The Young Americans Performing Arts College. She toured with the organization to Germany, Japan, the Great Lake tours, learning the YA teaching technique in workshops and camps teaching thousands of students/campers.
Abigail's dance career started at the age of 3, growing up in Highland, IL. She spent her summers with her family in BAY VIEW, Petoskey.   She took intense dance training her entire young life, and ironically – the YA's were conceived while our Founder, Milton C. Anderson attended a concert at the Bay View Auditorium. He said – he wanted to have a group that allowed their performers to move to music.
Her love of northern Michigan drew her back to Petoskey/Harbor area after she graduated……and she continued her teaching skills at our local Beautiful Feet Dance Studio, in Petoskey. She also taught at the Dance Arts Academy, in Traverse City as a Company Dance teacher and choreographer.
During the next few years Abigail worked at our local Petoskey Brewing Company.  I am sure many of you might have met her there working alongside her incredible boyfriend (former YA – TANNER, who graced our Dinner Theatre stage for 4 years as well.)
Currently Abigail is living in California following her dance career dreams and works at Downtown DISNEY.
Bruce Sampson (he/him)
– Director (Summer Camps 2021, 2022, 2023) (New Kid Show 2021, 2022)
– Magic of Christmas (Louisiana Section Creator)
Bruce is a degreed writer and producer who has taught and directed all over the United States and internationally (including the U.K., Europe, Hong Kong, Singapore, South Africa, Japan and China.)
Bruce's relationship with The Young Americans began in the summer of 1979 when, as a 15-year-old, he was a featured performer in two productions at The American Music Theater in Petoskey, MI. From 1982 – 1989, Bruce performed at several YA dinner theater properties (Harbor Springs, MI, Atlanta, GA, Newport Beach, CA, and Seal Beach, CA.)
He went on to write and direct several of his own dinner theater projects in Irvine, Costa Mesa, Corona and Riverside California between 1989 and 2008. During that timeframe, he produced musical-variety shows at Knott's Berry Farm and Disneyland and convention shows for clients such as State Farm Insurance, Baxter Medical, Taste of Orange County and The Orange County Fair. Bruce also produced one of the largest annual youth vocal competitions in Southern CA from 2008 – 2014. He has also been an adjudicator for show choir and beauty competitions in California and Louisiana.
Sampson returned to The Young Americans in 2009 where he guest-directed at least 30 international music outreach tours until 2018. He also spent 3 of those years teaching English Composition at The Young Americans College of the Performing Arts in Corona, CA. Recently, he served as writer and director for The YA's 2021 Summer Camp project in Northern Michigan and was honored to contribute an original production number to the YA's 2021 "The Magic of Christmas" show. Bruce was thrilled to lead the creative team in writing and producing the YA class of 2021's "New Kids Show".
Kiara Sampson (she/her)
– Assistant Director (Summer Camps 2021, 2022, 2023)
– Magic of Christmas (Assistant Director 2021)
– Magic of Christmas (Choreographer 2022)
– New Kid Show (Assistant Director 2021)
Kiara is a Second Generation Young American Alumni, joining the organization in 2011. In addition to her love of performing, Kiara has a passion for teaching, directing, and casting. After performing and teaching in eight tours, across 23 States and 11 Countries, as well as a summer at The Highlands Dinner Theater (formerly Boyne Highlands) in Northern Michigan, Kiara moved on to direct Four Y.A. New Kid Shows. For the past five years, she has been a casting director for various performing arts camps throughout the southern border of The United States and a guest judge for multiple talent competitions throughout Southern California. She also served for two years as a teacher and ASB director for a Performing Arts School in San Bernardino County. This past December, Kiara had the privilege to be the Assistant Director for the Young American Show The Magic of Christmas, at The La Mirada Theater for the  Performing Arts in Southern California. Kiara is now honored to be back for the second year as the Assistant Director for the Young Americans Summer Camps.
Steven Agdeppa (he/him)
– Choreographer (Summer Camps 2021, 2022, 2023)
– Magic of Christmas (Choreographer 2021, 2022)
– New Kid Show (Choreographer 2021)
Steven is a former Young American Alum (New Kid 2008). During their time with the Young Americans Steven has been on 12 tours, visiting over 20 countries, and has taught hundreds of students worldwide. They have performed at Boyne Highlands and the Young Americans' annual holiday show, The Magic of Christmas. Steven has also New Kid directed for the classes of 2014 and 2021. Their current work with the YA's has led Steven to choreograph/assistant direct the Young American Summer Camp (2021 and 2022) as well as choreograph for the Young Americans: Season of Light Christmas show.
Steven is a working singer, dancer, and actor in Los Angeles, CA, and is represented by Go2Talent Agency. They have worked professionally in stage shows including Disneyland(Mickey and the Magical Map), California Disney (Redcar Trolley Newsboys), and Knotts Berry Farm (Music Goes 'Round and 'Round). As well as work with known YouTube sensations: AJ Rafael, Michelle Kare, and Chrisvillain. Regional theater credits include Cats: The Musical, Newsies: the Musical, In the Heights (La Mirada), Mamma Mia ( EastWest Players), and The Music Man ( Musical Theater West).
Aside from performing on stage Steven practices and teaches Yoga and mindfulness, loves to read, and cuddle with their 6-year-old Pitbull rescue Karma.
Mariah Parker (she/her)
– Local CA outreach Director (2023)
Justin Bobbs (he/him)
– Choreographer (New Kid Show  2022)
Andy Vargas (he/him)
– Music Director (New Kid Show  2022)
Linda Love-Simmons (she/her)
– Magic of Christmas (Director 2021, 2022)
– Dinner Theatre (Director 2021)
An award-winning director and choreographer whose work has been seen on stage and screen from coast to coast.  Linda has created special events and stage shows from Los Angeles to New York City for Disney, Mattel, the 2002 Olympics, Megan Mullaly, Paramount Pictures, the Radio City Music Hall Rockettes, Holland America cruise lines, Oakley, and Under Armor. Her favorite theatrical credits include A Chorus Line, Swing, 9 to 5, La Cage Aux Folles, Tarzan, and Legally Blonde. More than just creating technical and energetic choreography and thoughtful dramatic pieces Linda has a personal mantra of creating positive success experiences.  By inspiring performers to strive for their very best and encouraging them to dwell in the realm of possibility there is passion and excitement in everything she does. Leading by example and having no tolerance for low expectations she creates a creative environment where everyone she works with can attain the same personal excellence that she strives for in herself.
View some samples of her work: 
https://www.youtube.com/watch?v=O6arSofzmhE
https://www.youtube.com/watch?v=QsVBxRyLhzk
https://www.youtube.com/watch?v=-9NN218E8X8
https://www.youtube.com/watch?v=NQEefolQRMQ
Hannah Simmons (she/her)
– Magic of Christmas (Assistant Director 2022)
– Magic of Christmas (Choreographer 2021, 2022)
– Dinner Theatre (Choreographer 2021)
– New Kid Show (Choreographer 2021)
Hannah is so excited for you to experience the light of the Magic of Christmas! She has been lucky enough to choreograph, assistant choreograph and Dance captain from LA to NYC. Working with Linda love Simmons they've tackled musicals, industrials and special events. To name a few other shows being involved with the creative team, Billy Elliot (LA), Kicking and Screaming (New York Symphony Space), and Rudolph the Musical (Madison Square Garden). With a heart for performing as well, notable stage productions include Mamma Mia (swing), Cats (Rumpleteazer), 7 Brides (Liza), Swing! (Comic Couple), Oklahoma (Gertie), Hairpsray (Tammy), A Chorus Line (Bebe), Gypsy (Agnes/Showgirl), 1940's Radio Hour (Connie), Hello Dolly (Minnie Fay),  Music Man, All Shook Up (Featured Dancer), and Bye Bye Birdie (Kim Macafee). Other mentionable work, performing with Todrick Hall, playing Barbie for Mattel, and a decade of singing and dancing for Disney Entertainment. It has been an honor working with these Young American Performers. Enjoy and Cheers!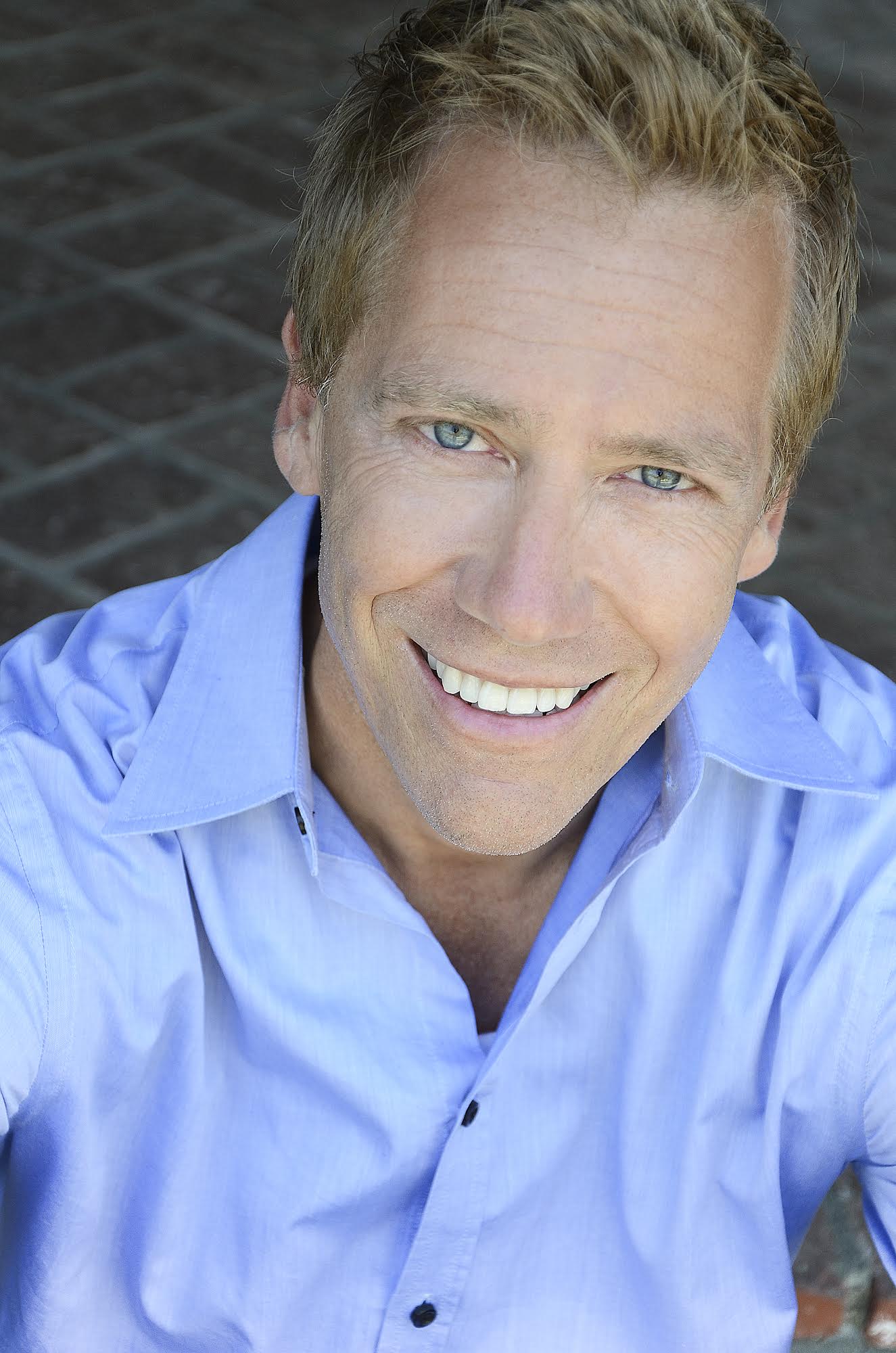 Bret Simmons (he/him)
– Magic of Christmas (Music Director 2021, 2022)
Bret Simmons is the composer of the Off Broadway musical Falling For Eve with co-writers David Howard and Joe DiPietro; Lucky Star (Phoenix Theatre); The Importance of Being Earnest – A Wilde New Musical (Torrance Theatre Co.); and Changing Minds, and The Three Little Wolves and the Big Bad Pig which are being licensed by Theatrical Rights Worldwide. Bret has been a staff songwriter for a variety of music publishers, including EMI Music Publishing and Famous Music Corp.  Recordings of his work have been released on CBS/Sony records and Walt Disney Records. He also works as a Music Director/Composer for The Walt Disney Company, and Cedar Fair Entertainment. He worked as the Music Director/On-camera Bandleader for The Megan Mullally Show on NBC.
Jessica Caravella (she/her)
– Magic of Christmas (Music Director 2021, 2022)
Gary Delk (he/him)
– Choral Master (Summer Camps, Dinner Theater, Magic of Christmas)
Gary Delk began his 55-year musical career with The Young Americans as a newly graduated Masters Degree student in Cincinnati, OH in 1967. He, and his (late) wife Mary Delk, joined The Young Americans as tour chaperones, and soon Gary was promoted to Orchestra Conductor. Together they toured the four corners of the United States and many countries of the world including Australia, Japan, Germany, England, and France.
They made Southern California home in 1969 as they started a family and began careers in education that spanned 35 years. Gary was the Minister of Music for La Habra United Methodist Church for eight years and taught choral and instrumental music to youth from grade school through high school in the Asusa Unified School District until retiring in 2001.
Making music with The Young Americans has meant making countless memories with life-long friends including conducting the Bicentennial Celebration in Washington, DC, live television broadcasts, and performing with headliners of their day such as Wayne Newton and Bing Crosby.
As a passionate musician and educator, Gary continues teaching, directing living The Young American mission to provide education, guidance, and inspiration to young performers. Enjoy the show!
Marlene Peña-Marin (she/her)
– Magic of Christmas (Las Posadas Section Creator)
Marlene was exposed to the performing arts at a very early age. Her talent has been recognized throughout the dance community and has performed in such events as the Mariachi USA Festival at the Hollywood Bowl, the L.A. Fiesta Broadway hosted by Univisión, and "El Grito" festivities for the City of Los Angeles just to name a few.  She has studied Mexican Folk dance under various renowned directors and choreographers from the United States and Mexico, as well as La Escuela Nacional de Danza Folklórica del Instituto Nacional de Bellas Artes in Mexico City.   Growing up in the dance studios of Relámapago del Cielo, and then graduating to a Company performer, Marlene began instructing children in 1987 as part of Relámpago's Grupo Juvenil, creating new pieces and staging annual concerts.  In 2002, Marlene was appointed Director of the newly formed Ballet Foklórico Dance Conservatory of the Orange County School of the Arts where she developed the curriculum and implemented the program, and, in 2003 she was officially appointed as Artistic and General Director of Relámpago del Cielo Grupo Folklórico.  In 2008 she resurrected the Dance Company of Relámpago to create a professional dance group and opportunity for the rising talent coming up in the dance studio. In 2013 she was invited to the Disney Resort to help choreograph a new holiday show titled, Disney ¡Viva Navidad!.  In 2017, with the anticipation of the release of the Disney/Pixar movie Coco, Marlene was once again invited back to the Disney Resort to choreograph a new show, "A Musical Celebration of Coco" which she remounts annually.  Her dedication to ensuring that regions developed are historically and culturally correct ensure that groups and organizations under her leadership will continue to be the forerunner in Mexican traditional dance.
Carlos Thomas (he/him)
– Magic of Christmas (Sounds of the City Section Creator)
Having been a performer in the off-Broadway show STOMP for over 20 years, I've witnessed the power of music. From the rhythm created out of objects that can be found all around us, our cast is able to communicate with audiences from all cultures around the world. Rhythm is universally felt. It enlivens each one of us just as the heart that beats within all of us. It has been a pleasure working with this year's Young Americans. I enjoyed teaching them the challenging choreography they had to learn. Most enjoyable, however, was seeing their eventual growth in confidence in their own ability to succeed. At first, these talented artists didn't consider themselves to be drummers. They worked through their initial struggles and failure. They ignored the doubt they felt from those who believed they couldn't master what they were asked to learn. Then, as each person came to believe in his/her own ability, one beat at a time, the entire cast became drummers. I encourage these young artists to draw upon this experience and their belief in themselves as they meet future challenges. They can accomplish anything with heart, hard work, and confidence in themselves.
Monica Moskatow (she/her)
– Magic of Christmas (Diwali Section Creator)
The holidays are a beautiful time when cultures from all over the world celebrate in their own way. I was very excited to help contribute to a brand new Diwali celebration for The Young Americans holiday show. It was an absolute pleasure to work with them as they were so receptive to learning the story of what the holiday represents and also the history behind the dance form of Bollywood. It was important to the group that they gain as much knowledge about the movement so that they could do it justice out of respect to the culture they're showcasing. Diwali is a beautiful holiday that celebrates the triumph of good over evil and light over darkness, and no matter where you're from this is a lesson that anyone can relate to. I'm very proud of the work The Young Americans have put in and I'm so happy that they have chosen to share this holiday within their repertoire so that their audiences can join in on learning about this beautiful celebration. What could be more perfect to celebrate lights, than Diwali, The Indian Festival of Lights.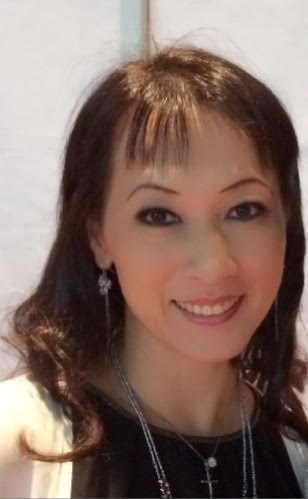 Anne Ma (she/her)
– Magic of Christmas (Lunar New Year Section Creator)
It is an honor for me to work with The Young Americans in preparation for The Magic of Christmas: A Season of Lights. STC Performing Arts and Dance Impressions Productions' mission is to spread the beauty of Chinese culture to our communities by way of performing arts and community involvement. I am deeply gratified to see The Young Americans approaching Chinese dance with so much care, enthusiasm, and professionalism. Their positive mentality and constructive work ethic was a delight to work with. I am looking forward to their wonderful show!
Oliver Mayes (he/him)
– Director (Dinner Theater 2022)
Oliver Mayes is a theatre and media artist whose work has been seen on several stages throughout the U.S., such as California, New Jersey, New York, Oregon, South Dakota, and Virginia.
With a background in acting, directing, producing, movement choreography, writing, and teaching. His credits span various mediums including plays, musical theatre, new play development, concerts, cabarets, and news media.
Oliver is a recipient of several honors, including Commendations of Achievement in Directing and Choreography, as well as the 2020 Stage Directors and Choreographers Society Fellowship, awarded through the John F. Kennedy Center for the Performing Arts.
Oliver most recently directed The Premiere Playhouse's production of Cabaret in the Sioux Falls Orpheum Theatre Center of South Dakota, which just earned him a Sioux Falls Stage nomination for Best Direction of Play or Musical.
He has been a scholarship participant of The Kennedy Center Directing Intensive and holds an MFA in Directing from The University of South Dakota, and a BFA in Music Theatre from AMDA College of The Performing Arts, This summer he assumes the role of Managing Artistic Director at The Premiere Playhouse.
Oliver would like to thank this talented cast and the team of The Young Americans for making it a true joy to develop this show.
He considers them to be the ultimate modern-day rock stars!
More available at: www.oliver-mayes.com.
Cheryl Baxter (she/her)
– Choreographer (Dinner Theater 2022)
Cheryl Baxter has been in the entertainment business for over 40 years working in theater, commercials, film and television. She started her career as an assistant choreographer to Gene Kelly and Kenny Ortega in Coppola's film One From the Heart and went on to assist Meryl Streep in Death Becomes Her. She has worked on over 20 films including Xanadu, Tap, Grease 2, Pennies From Heaven, 500 Days of Summer, This Is It with Michael Jackson and The Muppet Movie. Cheryl has danced beside such legends as Gregory Hines, Sammy Davis Jr. The Nicholas Brothers and Donald O'Connor and recently performed on the Grammy Awards with DaBaby. Television credits include Glee, the Academy and Golden Globe Awards, How I Met Your Mother, Community, Mike and Molly, Physical and Crazy Ex-Girlfriend to name a few. Cheryl has performed in the Los Angeles and First National companies of Cats and 42nd Street and was in the Broadway telecast of Sophisticated Ladies. As a choreographer for the soap operas General Hospital and Port Charles, she worked extensively with actors creating dance scenes. She has directed and choreographed theatrical productions worldwide including shows for Universal Studios in Hollywood, Japan and Singapore, as well as productions for Disney and Sesame Street Live.  Currently Cheryl is one of the producers of the World Choreography Awards honoring choreographers in all forms of media and is also on the musical theater/dance faculty at UCLA and AMDA.
Magen Richeal (she/her)
– Choreographer (Dinner Theater 2022)
Magen Richeal has danced her entire life; as a student, teacher, choreographer, and studio owner. She has choreographed countless routines for competitive dance and cheer, as well as for musical theatre. A few of her most recent musical theatre choreography credits include: Cabaret, Blood Brothers, and Beauty and the Beast, for The Premiere Playhouse at the Sioux Falls Orpheum Theater Center of South Dakota.
Cynthia McGarity (she/her)
– Local CA outreach Director (2021, 2022)
Cynthia McGarity is a singer, director, music director and teaching artist with more than 30 years of experience in the industry. Highlights from her career include Teaching Artist at Disneyland for Disney's Imagination Campus (formerly Disney Performing Arts), leading workshops in Vocal Recording, Musical Theatre, Show Choir & Storytelling through Music Composition; Teaching Artist for Disney Musicals in Schools under the auspices of Segerstrom Center for the Arts in Orange County and Center Theatre Group in Los Angeles in addition to professional development with the Disney Theatrical Group at national Summit; Vocal Coach for episodic television on the set of NBC Studios Parks & Rec; voiceover artist for PBS Television's ART-Art Series (whose theme song on which she was featured won the Emmy Award); Creative Team and Adjudicator Musical Theatre Competitions of America national festival; director and/or music director of such shows as Legally Blonde, Violet, Shrek Jr. and many of the Disney musicals compendium; Curriculum Writer and Teaching Artist for Segerstrom Center for the Arts' Studio D; and past Music Department Chair/Vocal Faculty at The Young Americans College of the Performing Arts. 
Cynthia is sought after for her masterful approach to teaching creative arts curriculum for the classroom for students of all ages as well as conducting professional development workshops for classroom teachers and fellow teaching artists. Beginning in 2020, Cynthia wrote, produced, and directed Outreach Workshops with The Young Americans College of the Performing Arts, bringing arts education to students around the country live and virtually. Her innovative pivot to virtual and hybrid arts education since early 2020 through her program, Intermission with the Pros, has impacted students from coast to coast. Cynthia loves working with students, singers, and actors of all ages and abilities. Music is her favorite language